We moved! Check out our new location at 1701 W. Ben White Blvd. Suite 160, Austin, TX 78704.
South Austin Chiropractic Clinic
Chiropractor Michael Kapsner, D.C.

Dr. Kapsner has been in practice in South Austin since 1987. He received his undergraduate degree from St. John's University in Collegeville, MN. He then attended Northwestern College of Chiropractic. He initially practiced in Minnesota before moving to Texas. Dr. Kapsner grew up in a Medical family as his father was a Medical Doctor and his mother a nurse. His 3 brothers all also became Medical Doctors. While in undergraduate school Dr. Kapsner became interested in alternative medicine and was introduced to Chiropractic. He is the President and CEO of Kapsner Chiropractic Centers which is a group of 5 chiropractic clinics in the Central Texas area. He is very proud of his team of Chiropractors, Chiropractic Assistants, Front Desk Assistants, Marketing Staff and Business Office Personnel as they have been serving the Central Texas area for many years with caring and quality Chiropractic Care. Dr. Kapsner is a member of the Texas Chiropractic Association and the American Chiropractic Association. He has two sons and enjoys golf and being on the lake in his spare time.
---
Chiropractor Jay Heath, D.C.
Dr. Heath received his B.S. in psychobiology from University of Binghamton in New York and now practices Chiropractic in South Austin. He obtained his Doctor of Chiropractic degree from the prestigious Parker University in Dallas, Texas. He is trained and certified in non-surgical spinal decompression from the National Decompression Certification Program. His passion and goal in life is to help those suffering from debilitating musculoskeletal conditions return to an active life. He is a very service oriented individual. He has served as a volunteer, bringing chiropractic care to the people of El Salvador. Dr. Heath encourages a physically active lifestyle for his patients. In his off time he enjoys yoga, travel, and sports.
South Austin Chiropractic Treatment available from Kapsner Chiropractic Centers - South Austin
In South Austin, chiropractic treatment is available from Kapsner Chiropractic Centers - South Austin. Book an appointment with a chiropractic doctor who can assess your situation and offer a variety of treatment options. Treatments include the following:
Massage Therapy
Could you benefit from having a massage therapist work on you for help with sore muscles and general pain problems? A massage therapist at our South Austin chiropractic clinic could work wonders for you. Chiropractic Adjustments
If your body is out of alignment it can cause pain, interfere with sleeping, cause painful headaches, and other problems. A chiropractic adjustment could make a marked difference in your wellness and comfort levels.
And Chiropractors Can do More…
While chiropractors are most known for chiropractic adjustments we can help with a wide range of issues as well as in general wellness areas. Once experiencing the health benefits of a visit to a chiropractic clinic, chiropractic care is something many people say they won't live without.
We offer chiropractic adjustment options and treatment for the whole family. Even your children can benefit from a chiropractic check-up, particularly if your son or daughter suffers from allergies and ear infections.
Kapsner Chiropractic Centers - South Austin serve South Austin and the surrounding area and would be pleased to meet with you to see how we can help your body maximize its ability to heal itself. Make an appointment for a chiropractic check-up in our South Austin clinic. Call (512) 441-1240 today.
Monday
8:00am - 6:00pm

---
Tuesday
8:00am - 12:00pm
---
Wednesday
8:00am - 6:00pm
---
Thursday
8:00am - 6:00pm
---
Friday
8:00am - 12:00pm
---
Saturday
Closed
Kapsner Chiropractic Centers - South Austin
1701 West Ben White Boulevard #160
Austin, TX 78704
(512) 441-1240
Fax: (512) 441-3762
OFFICE HOURS
Monday
8:00am - 6:00pm

---
Tuesday
8:00am - 12:00pm
---
Wednesday
8:00am - 6:00pm
---
Thursday
8:00am - 6:00pm
---
Friday
8:00am - 12:00pm
---
Saturday
Closed
FINDING A CHIROPRACTOR IN South Austin
These instructions can help you find the right South Austin Chiropractic Office for you and your family. Often when people in South Austin search for a chiropractor, they end picking someone the top of the Google search results.
However, being the first choice on Google does not always mean they should be your first choice for care. Use the following steps to make sure you find the best chiropractor for you.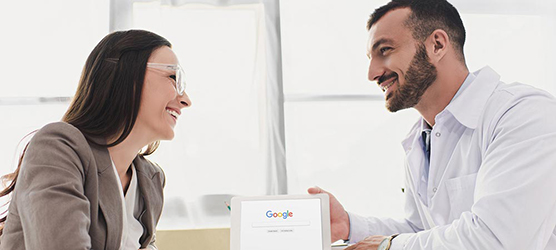 Time Needed: 5 minutes
Total Cost: USD 0.00
FINDING A South Austin CHIROPRACTOR IN 4 EASY STEPS
Step 1: Begin a Google search
Search for one of these phrases:
Chiropractor South Austin
Chiropractor 78704
Chiropractor near me
Best chiropractor in South Austin

Step 2: Check Over Their Website
Great chiropractors in South Austin often take time to make sure their website gets as much care and attention as their patients do. By looking over their website, you can get a sense if they are a chiropractor you'd be willing to go to for care.

Step 3: Check Their Reviews
Read the reviews on the Google Business Page of the chiropractic office you are considering. If many other people recommend the office, it might be worth considering.

Step 4: Give The Office A Ring
Now that you have a good grasp on the kinds of offices in your area, call the ones on your shortlist. The answers to your most pressing concerns should help you make an informed decision.

What Our Patients Have to Say