Round Rock Chiropractic Clinic
Chiropractor James R. Schiffer, D.C.
Dr. Schiffer joined Dr. Kapsner in 2000 and is the Director of our Round Rock clinic. Dr. Schiffer received his undergraduate degree in Kinesiology from the University of Western Ontario in London Ontario Canada. Dr. Schiffer graduated with his doctorate from the Parker College of Chiropractic in Dallas, TX. He graduated with honors and as the salutatorian of his graduating class. Dr. Schiffer started practicing Chiropractic in Round Rock in 2000 where he specializes in neuro-muscular-skeletal conditions and stress related disorders. His practice focuses on sports/orthopedic injuries, and helping the pediatric and geriatric population.His interests include physical training, nutrition and golf. Dr. Schiffer's mission is to help as many people as possible reach their maximum health through the natural, safe way of chiropractic.
Round Rock, TX Chiropractic Treatment by Kapsner Chiropractic Centers - Round Rock
More people in the Round Rock area than ever are benefiting from the results of a chiropractic adjustment. Kapsner Chiropractic Centers - Round Rock offers a chiropractic treatment care clinic in Round Rock, TX to help meet the needs of our patients who want a nearby local chiropractor.
Our chiropractors can assist you with a variety of treatment options that can help eliminate pain and symptoms that rob you of wellness, energy, and vitality. Book a chiropractic check-up and consultation and meet with an experienced chiropractic doctor who can make recommendations based on your unique symptoms and health status. We serve patients of all ages with a customized and tailored approach to care that is based on your needs.
Whether you need to work with a massage therapist who can help you recover from an injury or accident, or require a spinal adjustment, we have an excellent track record in the Round Rock, TX, area as well as additional Austin-area chiropractic clinic locations.
Kapsner: A Round Rock Chiropractic Clinic that Cares
We want to help you benefit from chiropractic care. Contact us and book a consultation to find out how we can help you boost wellness naturally. Whether you have joint pain, back pain, headaches, problems with ongoing ear infections, want to improve your posture, or have another area of concern, chiropractic care could be the answer you've been looking for. We work with people who are recovering from surgery, from athletic injuries, from an accident, or who simply want to improve their health and vitality. We look forward to meeting with you. Call us today at (512) 733-1700.
Monday
8:00am - 6:00pm

---
Tuesday
8:00am - 5:30pm
---
Wednesday
8:00am - 6:00pm
---
Thursday
8:00am - 6:00pm
---
Friday
8:00am - 12:00pm
---
Saturday
9:00am - 11:00am
Kapsner Chiropractic Centers - Round Rock
2000 South IH 35 Suite H1
Round Rock, TX 78681
(512) 733-1700
Fax: (512) 733-1713
OFFICE HOURS
Monday
8:00am - 6:00pm

---
Tuesday
8:00am - 5:30pm
---
Wednesday
8:00am - 6:00pm
---
Thursday
8:00am - 6:00pm
---
Friday
8:00am - 12:00pm
---
Saturday
9:00am - 11:00am
FINDING A CHIROPRACTOR IN Round Rock
These instructions can help you find the right Round Rock Chiropractic Office for you and your family. Often when people in Round Rock search for a chiropractor, they end picking someone the top of the Google search results.
However, being the first choice on Google does not always mean they should be your first choice for care. Use the following steps to make sure you find the best chiropractor for you.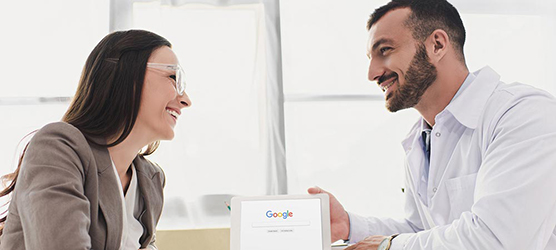 Time Needed: 5 minutes
Total Cost: USD 0.00
FINDING A Round Rock CHIROPRACTOR IN 4 EASY STEPS
Step 1: Begin a Google search
Search for one of these phrases:
Chiropractor Round Rock
Chiropractor 78681
Chiropractor near me
Best chiropractor in Round Rock

Step 2: Check Over Their Website
Great chiropractors in Round Rock often take time to make sure their website gets as much care and attention as their patients do. By looking over their website, you can get a sense if they are a chiropractor you'd be willing to go to for care.

Step 3: Check Their Reviews
Read the reviews on the Google Business Page of the chiropractic office you are considering. If many other people recommend the office, it might be worth considering.

Step 4: Give The Office A Ring
Now that you have a good grasp on the kinds of offices in your area, call the ones on your shortlist. The answers to your most pressing concerns should help you make an informed decision.

What Our Patients Have to Say