North Austin Chiropractic Clinic
Dr. Snow is a 1995 graduate of the prestigious Cleveland Chiropractic College in Kansas City, Missouri. He began his undergraduate studies at the University of Oklahoma, graduating with a B.S. in Human Biology and completed extensive coursework and attained a certificate in physiotherapy. He also holds a fellowship designation through the International Academy of Medical Acupuncture and performs acupuncture for musculoskeletal conditions. Upon graduation from chiropractic college, he began his career in private practice with Dr. Kapsner in January of 1996 and is the director of the chiropractic clinic in North Austin, Burnet Road location. His practice focuses primarily on disorders of the neuromusculoskeletal system. This includes injuries from auto accidents, worker's compensation, and sports injuries. His primary intent is the correction of posture and alignment disorders of the spine through specific and rare corrective care technique that produces miraculous results.
Dr. Snow has passion about educating others about nutrition, healthy weight loss and weight maintenance. He was able to lose 50 pounds and has maintained that lose since 2004. Dr. Snow looks to share his knowledge and experience whenever possible.Dr. Snow and wife, Lenae, have two daughters. He has volunteered his time at a local high school in Austin, helping coach the wrestling team to district and regional championships. He enjoys participating in the martial art of Jiu Jitsu, and served as a self defense instructor at the DPS in Austin, teaching ground survival techniques to officers and cadets. Dr. Snow trains in the art of Brazilian Jiu Jitsu at Trainer's Elite MMA, where he earned his black belt in November of 2013.
Are you in need of chiropractic treatment in North Austin, TX? Kapsner Chiropractic Centers - North Austin offers chiropractic care in North Austin for a variety of issues and illnesses. Whether you need massage therapy, neck or back adjustments, or want expert advice from a chiropractic doctor about another health area, schedule a check-up with us for a consultation and expert chiropractic advice. We are chiropractors who offer services for the whole family in the areas of pain relief as well as general wellness.
North Austin, TX: Chiropractic Treatment Available from Kapsner Chiropractic Centers - North Austin
A chiropractic doctor can help those with a variety of issues related to the musculoskeletal system and overall wellness. Whether you need help recovering from surgery, a bodily injury from an accident, or from an athletic injury, or you are having problems with headaches, body pain, allergies, ear infections, or another area, chiropractors are increasingly sought out for their ability to help diminish or and pain as well as helping the body maximize its ability to heal itself. If you're not sure whether or not your condition is something a chiropractor can help with, please do not hesitate to contact us for further information.
North Austin Chiropractors Are Available to Help
Whether you need a North Austin massage therapist, are seeking out a chiropractic clinic in North Austin spinal decompression, for postural rehabilitation, or another issue, we are taking on new patients at Kapsner Chiropractic Centers - North Austin, and we have several locations to serve you with a chiropractic adjustment, consultation, chiropractic services for children, and more. Call our team today at (512) 459-4014.
Monday
8:00am - 6:00pm

---
Tuesday
8:00am - 12:00pm
---
Wednesday
8:00am - 6:00pm
---
Thursday
8:00am - 6:00pm
---
Friday
8:00am - 12:00pm
---
Saturday
Closed
KAPSNER CHIROPRACTIC CENTERS - NORTH AUSTIN
9012 Research Boulevard Suite C-7
Austin, TX 78758
Fax: (512) 459-4017
OFFICE HOURS
Monday
8:00am - 6:00pm

---
Tuesday
8:00am - 12:00pm
---
Wednesday
8:00am - 6:00pm
---
Thursday
8:00am - 6:00pm
---
Friday
8:00am - 12:00pm
---
Saturday
Closed
FINDING A CHIROPRACTOR IN North Austin
These instructions can help you find the right North Austin Chiropractic Office for you and your family. Often when people in North Austin search for a chiropractor, they end picking someone the top of the Google search results.
However, being the first choice on Google does not always mean they should be your first choice for care. Use the following steps to make sure you find the best chiropractor for you.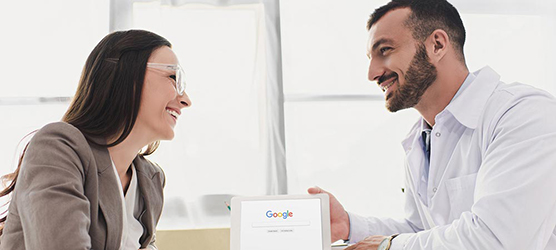 Time Needed: 5 minutes
Total Cost: USD 0.00
FINDING A North Austin CHIROPRACTOR IN 4 EASY STEPS
Step 1: Begin a Google search
Search for one of these phrases:
Chiropractor North Austin
Chiropractor 78758
Chiropractor near me
Best chiropractor in North Austin

Step 2: Check Over Their Website
Great chiropractors in North Austin often take time to make sure their website gets as much care and attention as their patients do. By looking over their website, you can get a sense if they are a chiropractor you'd be willing to go to for care.

Step 3: Check Their Reviews
Read the reviews on the Google Business Page of the chiropractic office you are considering. If many other people recommend the office, it might be worth considering.

Step 4: Give The Office A Ring
Now that you have a good grasp on the kinds of offices in your area, call the ones on your shortlist. The answers to your most pressing concerns should help you make an informed decision.

What Our Patients Have to Say