Cedar Park | Leander Chiropractic Clinic
Chiropractor Christopher Curry
Dr. Curry became the director of the Cedar Park clinic in 2016. He attended The University of Texas at Austin where he received his bachelors of science degrees in Biology and Kinesiology graduating with Academic Honors. Dr. Curry worked with Dr. Kapsner at his clinics for two years as a therapist where he developed a love and passion for chiropractic that made him want to pursue a career as a chiropractor. He received his chiropractic education from Parker Chiropractic College where he graduated Summa Cum Laude. Upon being licensed Dr. Curry served in the Dallas metro area for three years, gaining valuable experience and knowledge. As a chiropractor he specializes in sports related injuries, family wellness, and auto/work accidents. His interests include weight training, sports, movies, and travel. Dr. Curry's mission as a chiropractor in Cedar Park is to overcome physical limitations and get people back to doing what they love to do.
Advanced Chiropractic Treatment in Cedar Park, TX by Kapsner Chiropractic Centers - Cedar Park
Cedar Park, TX chiropractor Christoper Curry and his associates can help you with a variety of chiropractic issues, from back pain to spinal injuries. Whether you are interested in chiropractic treatment for pain, for an injury, or for general wellness we would be happy to meet with you at Kapsner Chiropractic Centers - Cedar Park in Cedar Park TX. We serve people in several Austin-area locations, and our patients benefit from a variety of patient-focused services.
Benefits of Seeking Chiropractic Care
Your Cedar Park TX chiropractic doctor can help you in a variety of ways. A chiropractic adjustment could benefit a variety of ailments, including: pain in the neck and back, ear infections, help for blood pressure, relief from allergies, and more.
Many people seek chiropractic treatment after an accident. Treatment could include massage therapy as well as chiropractic adjustments used to reduce pain and inflammation, as well as help the body heal itself.
Book a Chiropractic Check-Up in Cedar Park, TX
Kapsner Chiropractic Clinic has a great reputation and many happy patients in Cedar Park and the surrounding area. Book an appointment for a chiropractic check-up, to get help from a massage therapist, to seek out postural rehabilitation, to book chiropractic care for children, and more. We serve patients of all ages.
In addition to Cedar Park TX, we have chiropractic clinics in other Austin-area locations as well. Whether you need help with a specific joint or want a consultation to determine if health issues you are experiencing can be treated by a chiropractor, one of our chiropractic doctors would be happy to meet with you. Call (512) 260-4020 for an appointment today.
Monday
8:00am - 6:00pm

---
Tuesday
8:00am - 12:00pm
---
Wednesday
8:00am - 6:00pm
---
Thursday
8:00am - 6:00pm
---
Friday
8:00am - 12:00pm
---
Saturday
Closed
Kapsner Chiropractic Centers - Cedar Park
401 East Whitestone Boulevard Suite C-104
Cedar Park, TX 78613
(512) 260-4020
Fax: (512) 260-4185
OFFICE HOURS
Monday
8:00am - 6:00pm
---
Tuesday
8:00am - 12:00pm
---
Wednesday
8:00am - 6:00pm
---
Thursday
8:00am - 6:00pm
---
Friday
8:00am - 12:00pm
---
Saturday
Closed
FINDING A CHIROPRACTOR IN CEDAR PARK
These instructions can help you find the right Cedar Park Chiropractic Office for you and your family. Often when people in Cedar Park search for a chiropractor, they end picking someone the top of the Google search results.
However, being the first choice on Google does not always mean they should be your first choice for care. Use the following steps to make sure you find the best chiropractor for you.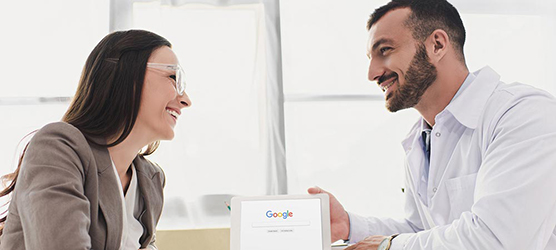 Time Needed: 5 minutes
Total Cost: USD 0.00
FINDING A CEDAR PARK CHIROPRACTOR IN 4 EASY STEPS
Step 1: Begin a Google search
Search for one of these phrases:
Chiropractor Cedar Park
Chiropractor 78613
Chiropractor near me
Best chiropractor in Cedar Park

Step 2: Check Over Their Website
Great chiropractors in Cedar Park often take time to make sure their website gets as much care and attention as their patients do. By looking over their website, you can get a sense if they are a chiropractor you'd be willing to go to for care.

Step 3: Check Their Reviews
Read the reviews on the Google Business Page of the chiropractic office you are considering. If many other people recommend the office, it might be worth considering.

Step 4: Give The Office A Ring
Now that you have a good grasp on the kinds of offices in your area, call the ones on your shortlist. The answers to your most pressing concerns should help you make an informed decision.

What Our Patients Have to Say