BASTROP Chiropractic Clinic
Chiropractor Dylan Payne, D.C.
Dr. Dylan Payne is a chiropractor at Kapsner Chiropractic Centers - Bastrop.
Bastrop Chiropractic Treatment available from Kapsner Chiropractic Centers - Bastrop
In Bastrop, chiropractic treatment is available from Kapsner Chiropractic Centers - Bastrop. Book an appointment with a chiropractic doctor who can assess your situation and offer a variety of treatment options. Treatments include the following:
Massage Therapy
Could you benefit from having a massage therapist work on you for help with sore muscles and general pain problems? A massage therapist at our Bastrop chiropractic clinic could work wonders for you.
Chiropractic Adjustments
If your body is out of alignment it can cause pain, interfere with sleeping, cause painful headaches, and other problems. A chiropractic adjustment could make a marked difference in your wellness and comfort levels.
And Chiropractors Can do More…
While chiropractors are most known for chiropractic adjustments we can help with a wide range of issues as well as in general wellness areas. Once experiencing the health benefits of a visit to a chiropractic clinic, chiropractic care is something many people say they won't live without.
We offer chiropractic adjustment options and treatment for the whole family. Even your children can benefit from a chiropractic check-up, particularly if your son or daughter suffers from allergies and ear infections.
Kapsner Chiropractic Centers of Bastrop serves Bastrop and the surrounding area and would be pleased to meet with you to see how we can help your body maximize its ability to heal itself. Make an appointment for a chiropractic check-up in our Bastrop clinic. Call (512) 985-5486 today.
Monday
8:00am - 6:00pm

---
Tuesday
8:00am - 12:00pm
---
Wednesday
8:00am - 6:00pm
---
Thursday
8:00am - 6:00pm
---
Friday
8:00am - 12:00pm
---
Saturday
CLOSED
Kapsner Chiropractic Centers - Bastrop
696 TX-71 Building 2, Unit B
Bastrop, TX 78602
(512) 985-5486
Fax: (512) 985-5477
OFFICE HOURS
Monday
8:00am - 6:00pm

---
Tuesday
8:00am - 12:00pm
---
Wednesday
8:00am - 6:00pm
---
Thursday
8:00am - 6:00pm
---
Friday
8:00am - 12:00pm
---
Saturday
CLOSED
FINDING A CHIROPRACTOR IN Bastrop
These instructions can help you find the right Bastrop Chiropractic Office for you and your family. Often when people in Bastrop search for a chiropractor, they end picking someone the top of the Google search results.
However, being the first choice on Google does not always mean they should be your first choice for care. Use the following steps to make sure you find the best chiropractor for you.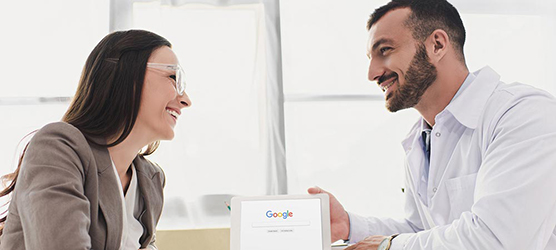 Time Needed: 5 minutes
Total Cost: USD 0.00
FINDING A Bastrop CHIROPRACTOR IN 4 EASY STEPS
Step 1: Begin a Google search
Search for one of these phrases:
Chiropractor Bastrop
Chiropractor 78602
Chiropractor near me
Best chiropractor in Bastrop

Step 2: Check Over Their Website
Great chiropractors in Bastrop often take time to make sure their website gets as much care and attention as their patients do. By looking over their website, you can get a sense if they are a chiropractor you'd be willing to go to for care.

Step 3: Check Their Reviews
Read the reviews on the Google Business Page of the chiropractic office you are considering. If many other people recommend the office, it might be worth considering.

Step 4: Give The Office A Ring
Now that you have a good grasp on the kinds of offices in your area, call the ones on your shortlist. The answers to your most pressing concerns should help you make an informed decision.

What Our Patients Have to Say